Advanced Pro Thai Massage Training in Thailand
Discover our advanced professional training for students who have already learned the global session and wish to refine and improve their skills in traditional Thai massage Nuad Boran. This training is designed for professionals and enthusiasts seeking to enhance their skills and gain confidence in their practice.
The Nuad Sen School is dedicated to training authentic practitioners of Thai Nuad Boran massage, capable of working in the best salons in Thailand and Europe. Our graduates are recognized and highly recommended by experts in traditional Thai massage.
Benefit from a unique educational support, immerse yourself in the tradition of Thai Nuad Boran massage in the heart of the Thai countryside, and live an unforgettable cultural experience. You will be immersed in the Thai way of life, sharing meals, daily routines, and massage techniques with the Thai people.
Our 10-day comprehensive immersion training will enable you to master the global session and the techniques required by top-level professionals.
Our all-inclusive program offers you:
9 nights of full board accommodation

27 meals (morning, noon, and evening)

52 hours of teaching and practice of Thai massage

22 hours of internal practice (self-massage, yoga, meditation)

Outings to discover Thai culture in unusual places

Round-trip transfer from the city of Lamphun, located an hour away from Chiang Mai
The purpose of this training is to provide you with the best technical and educational tools to fully master the global session of Thai Nuad Boran massage. This includes: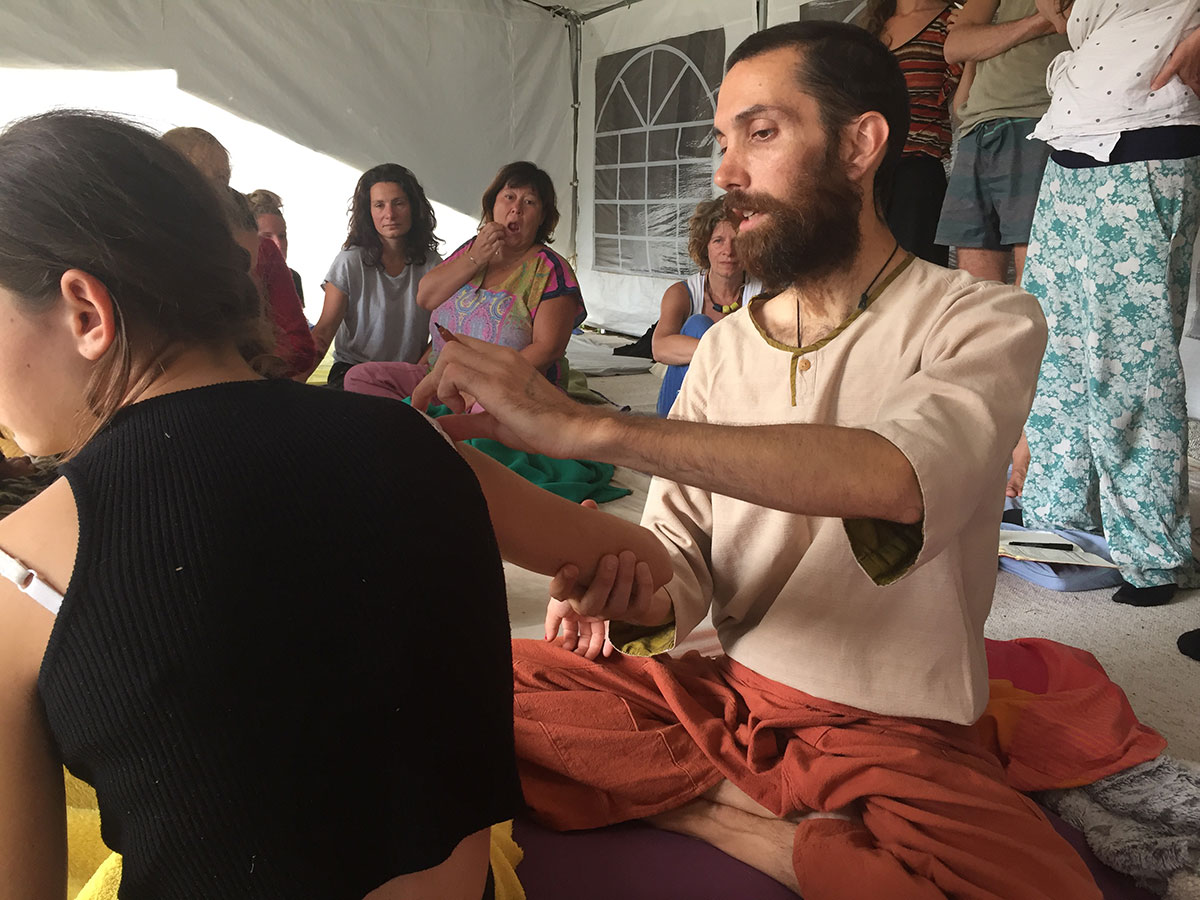 Mastery of the global session techniques (basics, line work, acupressure, mobilization, and stretching)
Time management for a global session of 30, 60, or 90 minutes
Acquisition of the fluidity and ease required for a professional
Understanding and optimal application of each technique
As well as:
The ability to customize and sequence the massage according to the client's specific needs
Deepening relaxation work on tense areas
Enhancing the sense of techniques
Developing intuition
Sign up today and join this exciting training to refine your skills and become an accomplished practitioner in traditional Thai Nuad Boran massage.
Enhancement of Techniques
Master the main tendino-muscular lines
Deepen your knowledge of major acupressure points
Perfect muscle stretching and joint mobilizations
Benefit from personalized support with expert instructors
The ultimate learning experience! Afternoons will be dedicated to the practical implementation and supervision of teachings. Receive precise and unambiguous feedback through direct communication with the instructor.
Enjoy personalized advice
Assess your skills and understanding of techniques
Clear all your doubts regarding learning and techniques
Collaborate with your peers
Master the 15 sequences of the global session by position
These sequences are designed to allow you to seamlessly integrate movements. Once mastered, they allow you to focus more on listening and perception.
Lying on the back position (feet, medial leg, anterior/lateral leg, hip mobilization on one side, hip mobilization of both legs, stomach, hands, arms, skull)

Lateral position (lower part, upper part, shoulder mobilization)

Complete lying face-down position

Sitting position (line sequence, shoulder mobilization sequence)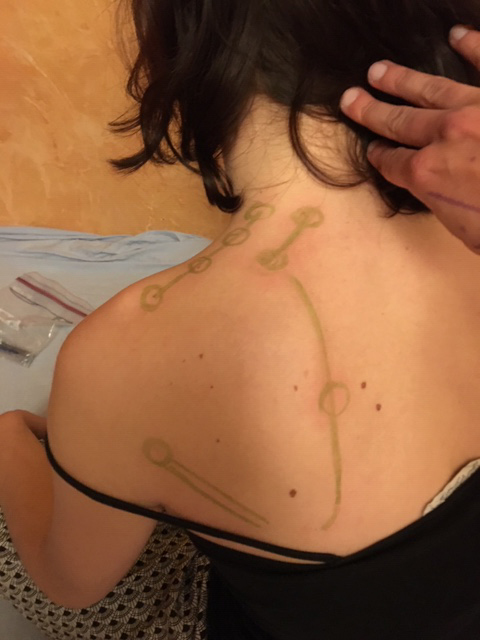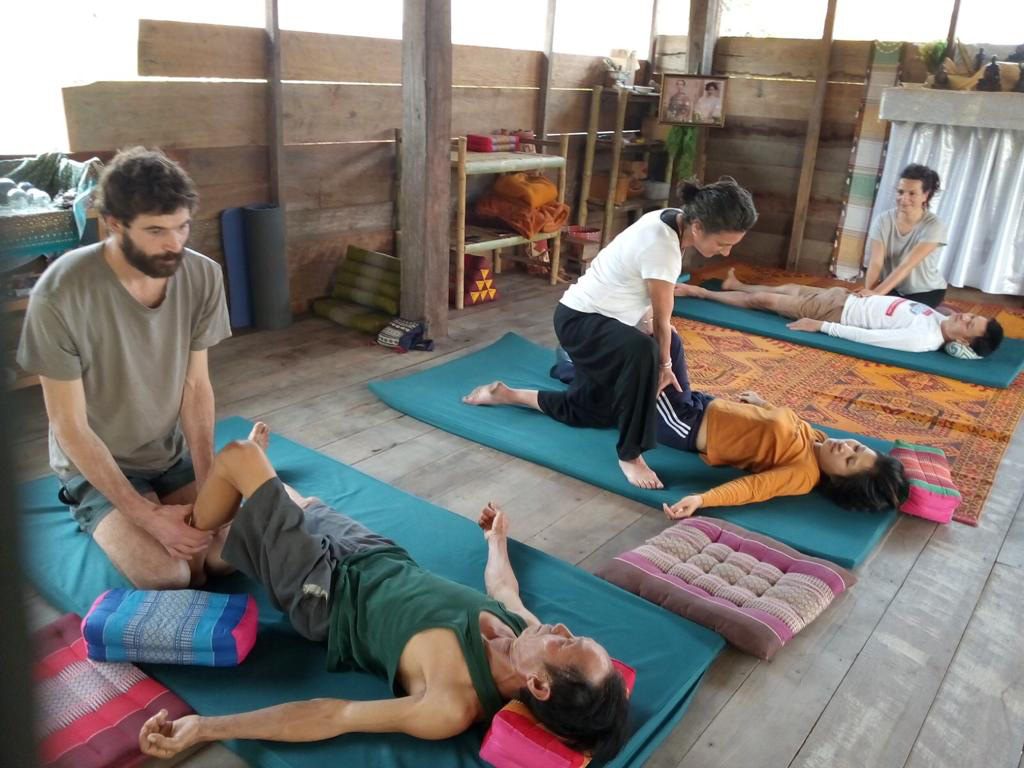 Work on specific theme sequences
The special sequences of the Nuad Sen school are protocols focusing on particular areas of the body. They integrate the simple techniques of the global session and lead students to understand the true potential of massage: the prevention and treatment of common muscle tension.
Knees
Hip opening
Lumbar region
Scapular belt
Back
Neck
Heart sequence for emotional soothing
Prepare yourself physically, energetically, and mentally to become a practitioner
Hatha Yoga: physical postures, breathing, and concentration

Sitting meditation and walking meditation to develop presence and mental clarity

Self-massage to better feel your body and learn to release tension

Specific preparation for Thai masseurs: strengthening deep muscles to prevent neck and lumbar tension, strengthening thumbs, flexibility of wrists, etc.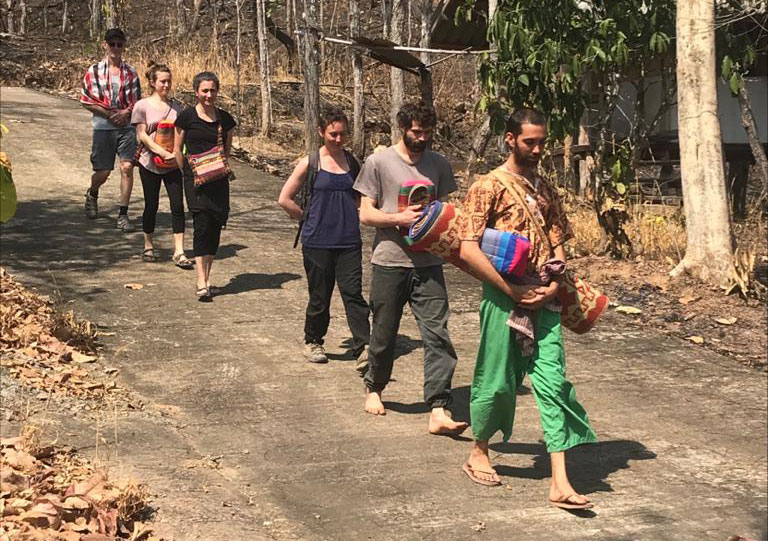 Practice during real sessions
Some afternoons will be dedicated to practicing sessions with visitors external to the course. We will also be massaging villagers at the temple. This practice environment allows you to integrate teaching, acquire gestures, and, above all, build self-confidence.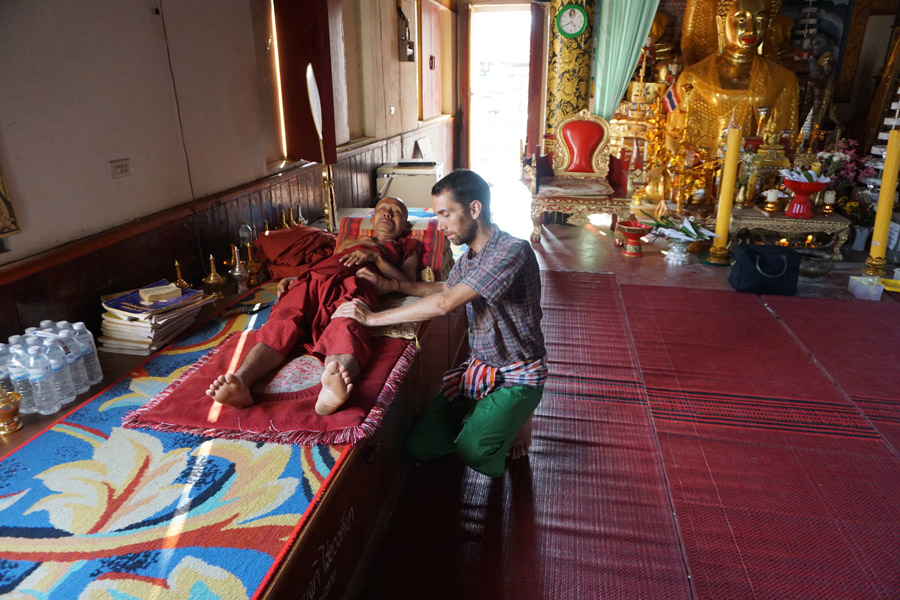 Discover the richness of Thai culture
Immersion with locals: meals, massages, gardening, etc.

Participation in traditional Pali chanting with the village temple monks

Exploration of unusual sites (temples, caves, waterfalls)

Introduction to local cooking with your host family during relaxation days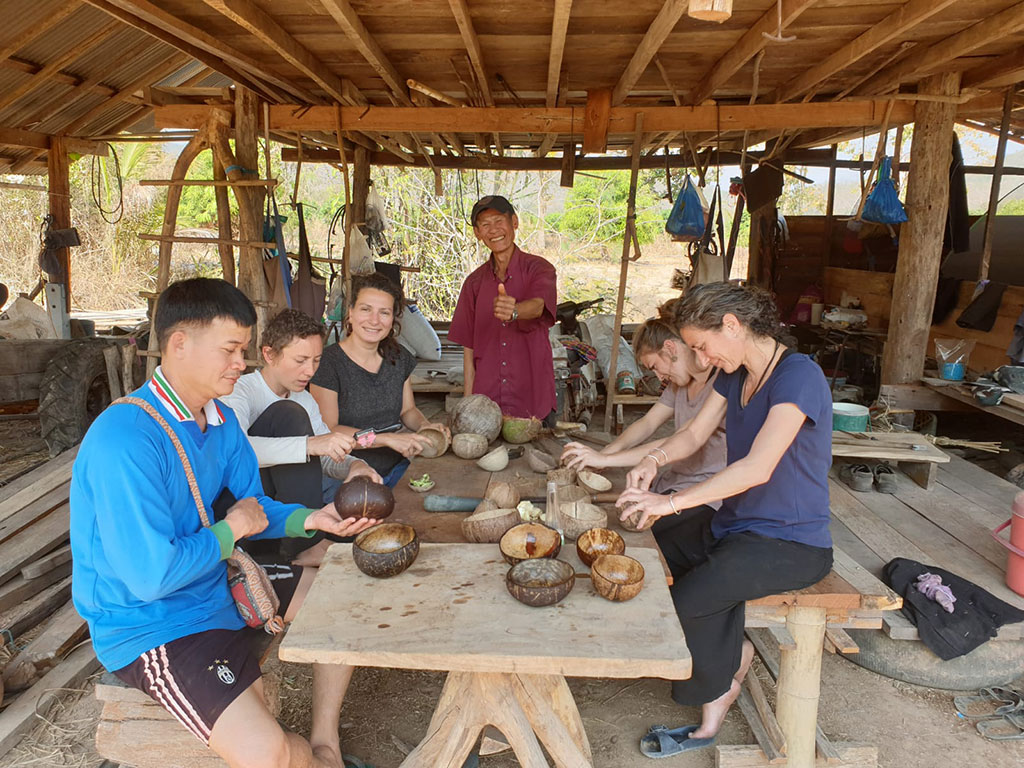 6:30 am: Yoga/meditation (optional)
8:30 am: Breakfast
9:30 am: Learning Thai massage
12 pm: Meal and relaxation break
2 pm: Deepening and practicing Thai massage
6:30 pm: Dinner
8:30 pm: Meditation
9 pm: Rest
9 nights in the heart of the Thai landscape at Nuad Sen School Thailand. Surrounded by fields and forests, our school welcomes you amidst lush nature, offering accommodation in the form of Thai-style camping (cold water shower or solar shower). The accommodation consists of charming little bamboo and wood houses, dormitories or tents, providing an ideal setting for rest and revitalization.
Meals combine simplicity and local culinary tradition for an authentic taste experience.
Mainly vegetarian
Abundant fruits
Fresh and delicious juices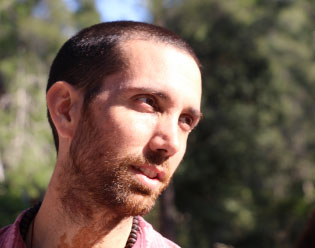 Kru Bountham, Roman Léonardi
Teacher and founder of Nuad Sen School
Roman began his training in Thailand in 2000, studying in several institutions and with independent Nuad Boran masters. Throughout his studies, he has formed a strong relationship with Thai culture. Since 2006, Roman has been a professional practitioner, and in 2011, he founded Nuad Sen School. As a teacher, his mission is to guide and supervise professionals while promoting the therapeutic techniques and effectiveness of Thai Nuad Boran massage.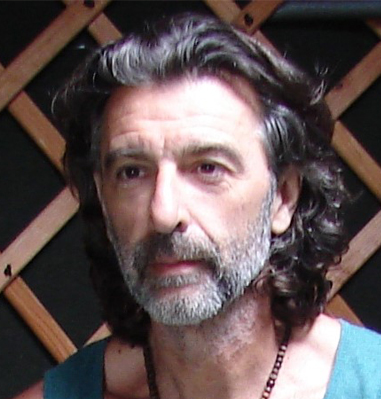 Kru Georges, Georges Torrecilias
Dedicated assistant teacher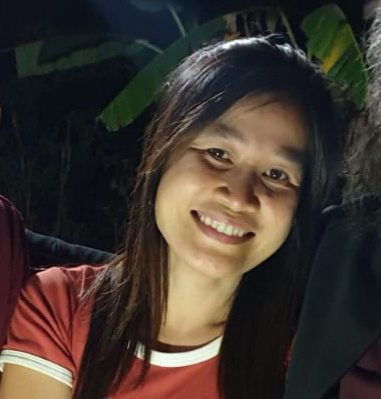 Kun Pung Panyadang
Kitchen manager,
attentive to every detail.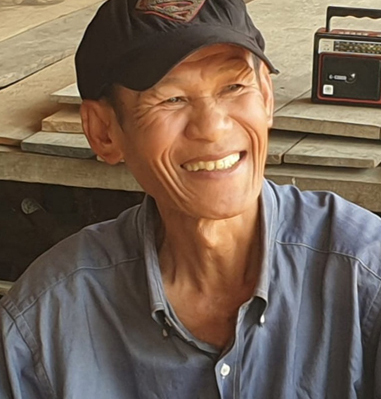 Poo Saïo
Guardian and site manager,
ensuring everyone's well-being.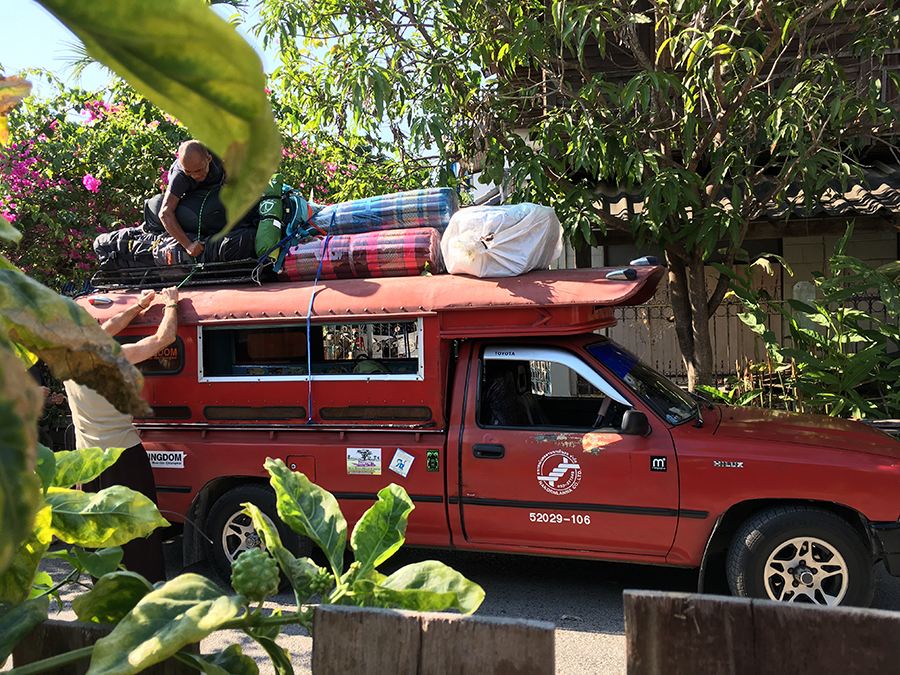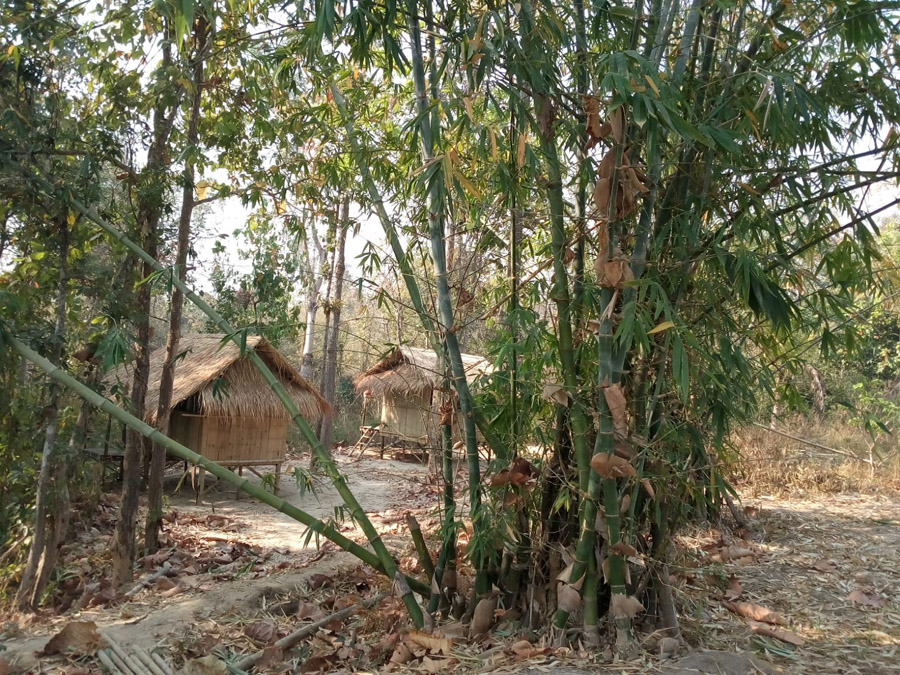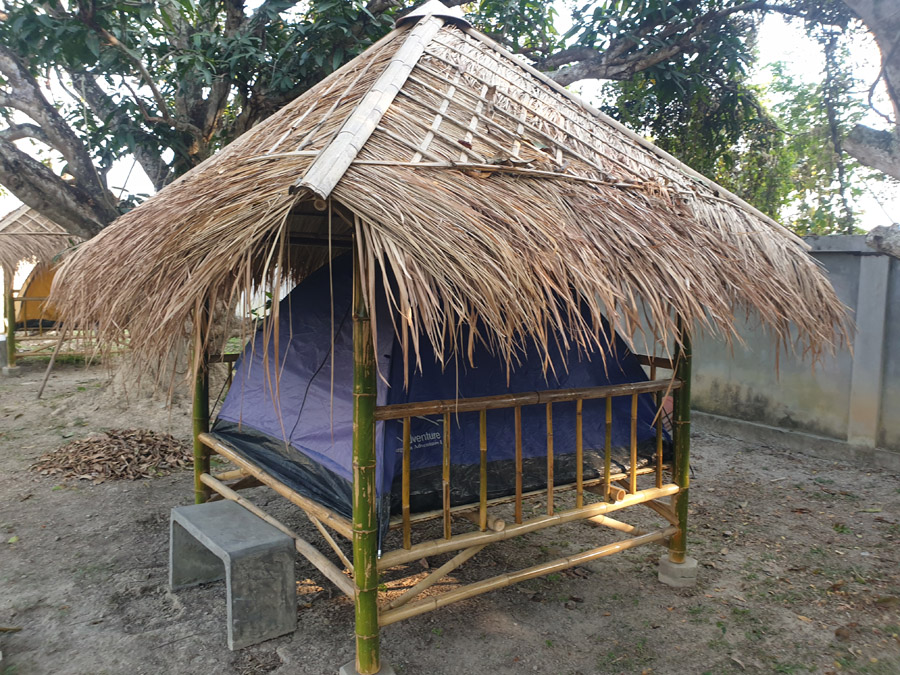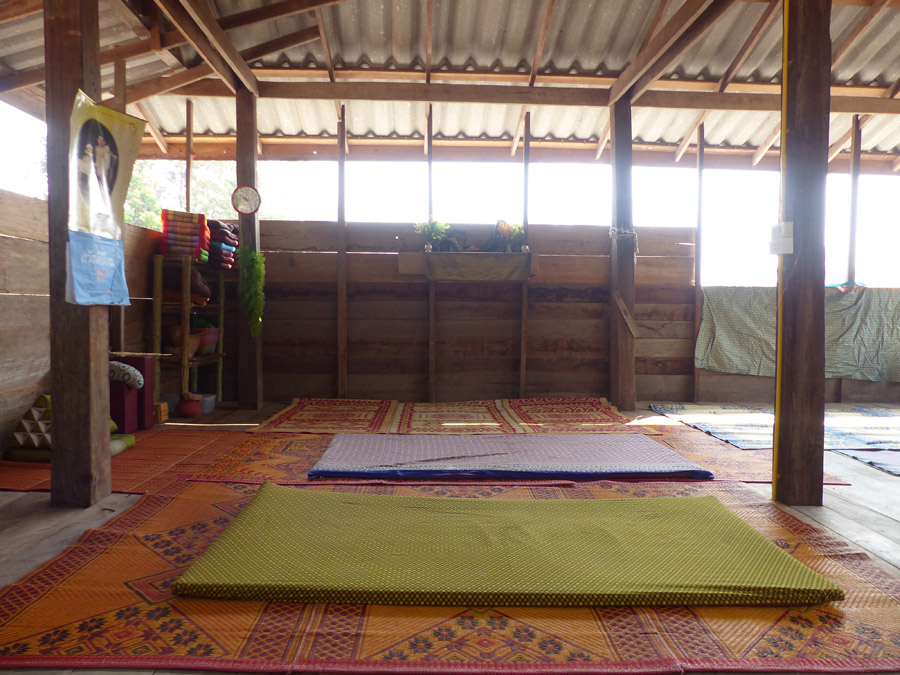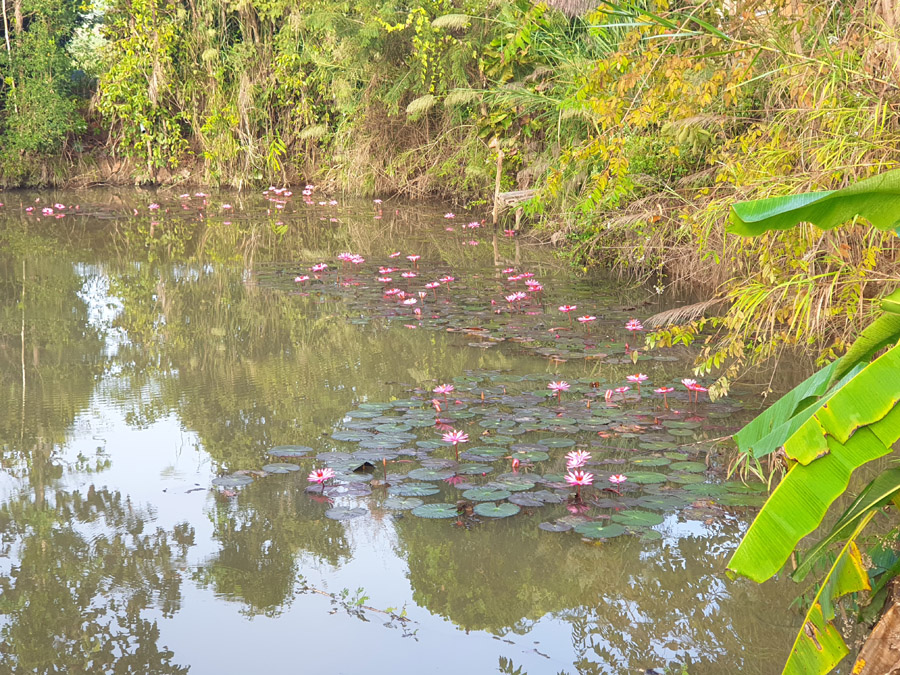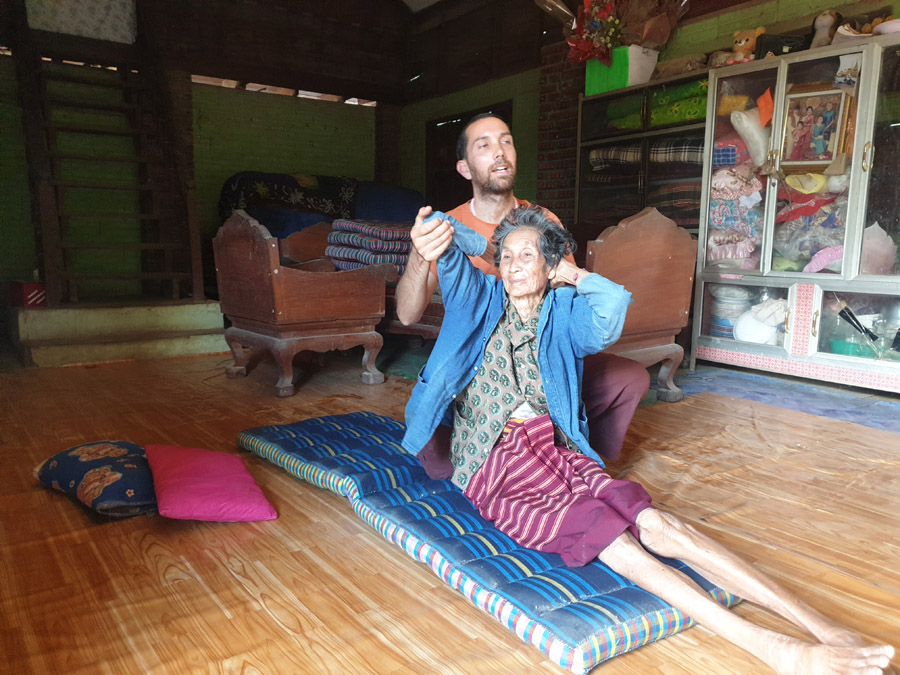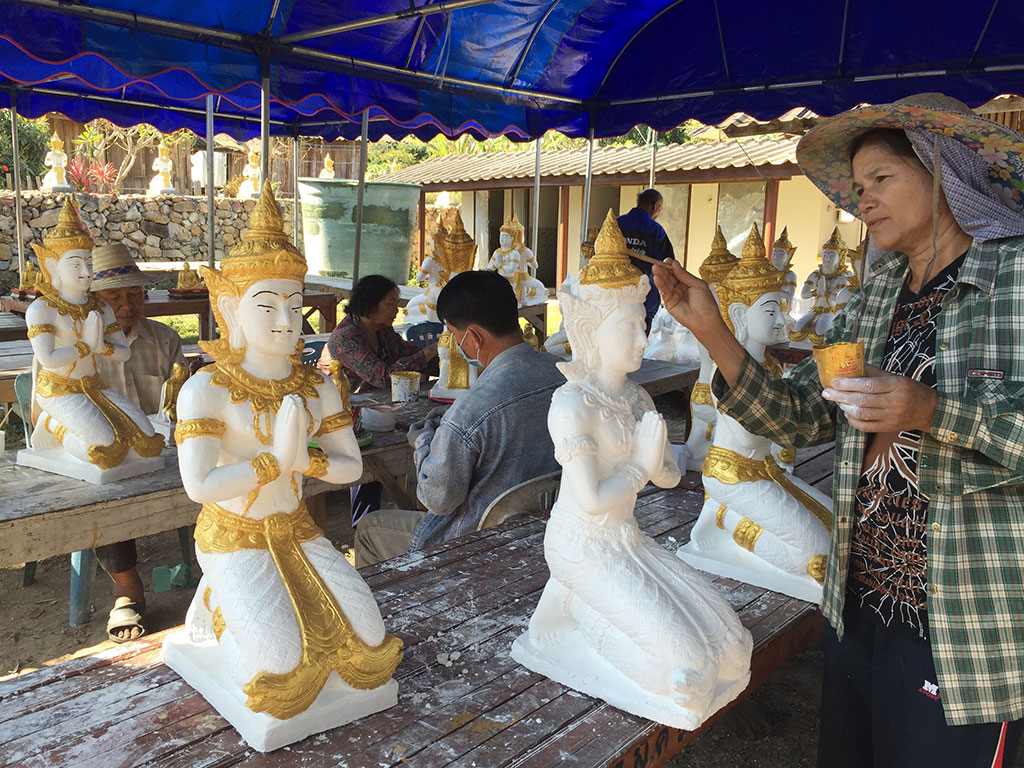 Transport and Meeting Point
Gather at Patty Premier Hotel in Lamphun on Saturday, Decembre 11th at 9 am, scheduled departure at 9:30 am. It is strongly recommended to arrive in Lamphun the day before and spend the night there. Allow a budget of 15 to 30 € for accommodation.
How to reach Lamphun from Chiang Mai
Lamphun, this charming city, is located only 20 km from Chiang Mai. To get there, take a blue « 2-seats » vehicle (vehicle with 2 seats in the back) from Warorrot market on the river side. Departures are scheduled every hour to Lamphun (about one hour drive). Get off at Chakkam school stop, and you will find the hotel just a 5-minute walk away, behind the school.
The course will take place from Monday, December 11 to Wednesday, December 20, 2023.
All-inclusive rate: 560 euros
Enjoy a 10% discount for all bookings made before July 15th.
Limited to 18 people, do not hesitate to book now.