Yoga & Meditation Retreat Thailand
Treat yourself to an accessible wellness retreat for everyone to relax, rejuvenate, and take care of your body and mind. Experience enriching days with 3 meditation sessions and 2 yoga sessions, accompanied by moments of relaxation, revitalizing massages, and meditative excursions to sacred places.
Immerse yourself in authentic Thai culture by exploring rural life, often unknown to Westerners. Offer yourself a unique and high-quality experience in the heart of the Thai countryside.
Recharge and rejuvenate
Strengthen the body and mind
Purify and energize one's energy
Calm mental agitation
Benefit from regular massages to prevent muscle tension and restore inner balance
Experience an enriching inner adventure in the rural Thai culture immersion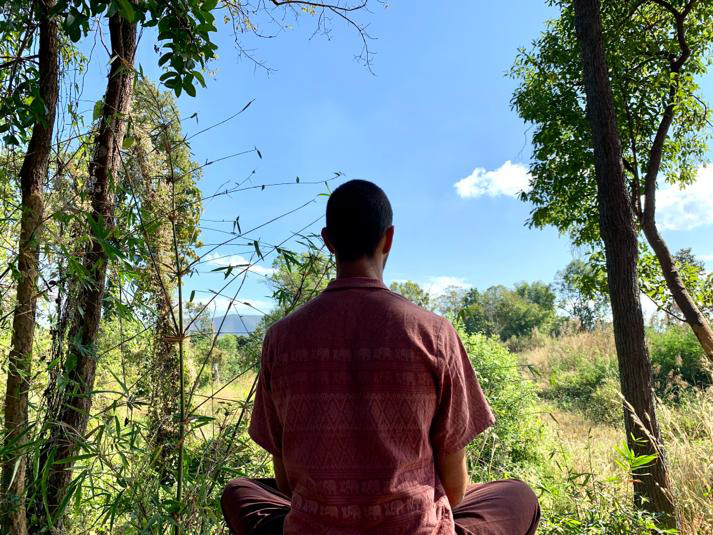 The Time of Noble Silence
Noble Silence (absence of communication with the outside world) is a precious ally for promoting concentration and awareness of our own inner experiences. During this retreat, Noble Silence will be observed every morning, during meals and breaks, until activities resume at 3:30 PM.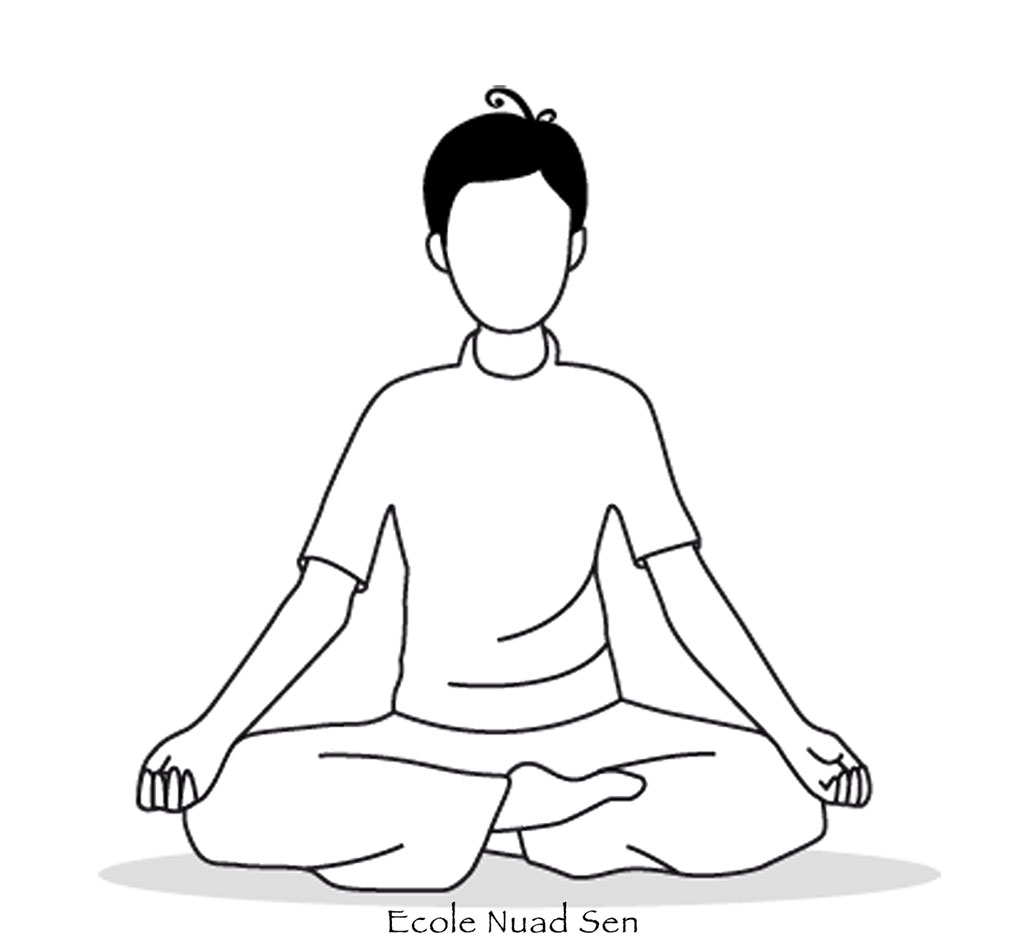 Méditation
Practice silent seated meditation, alternating with moments of meditative walking. Develop mindfulness (Sati), mental tranquility (Samatha), and deep insight (Vipassana).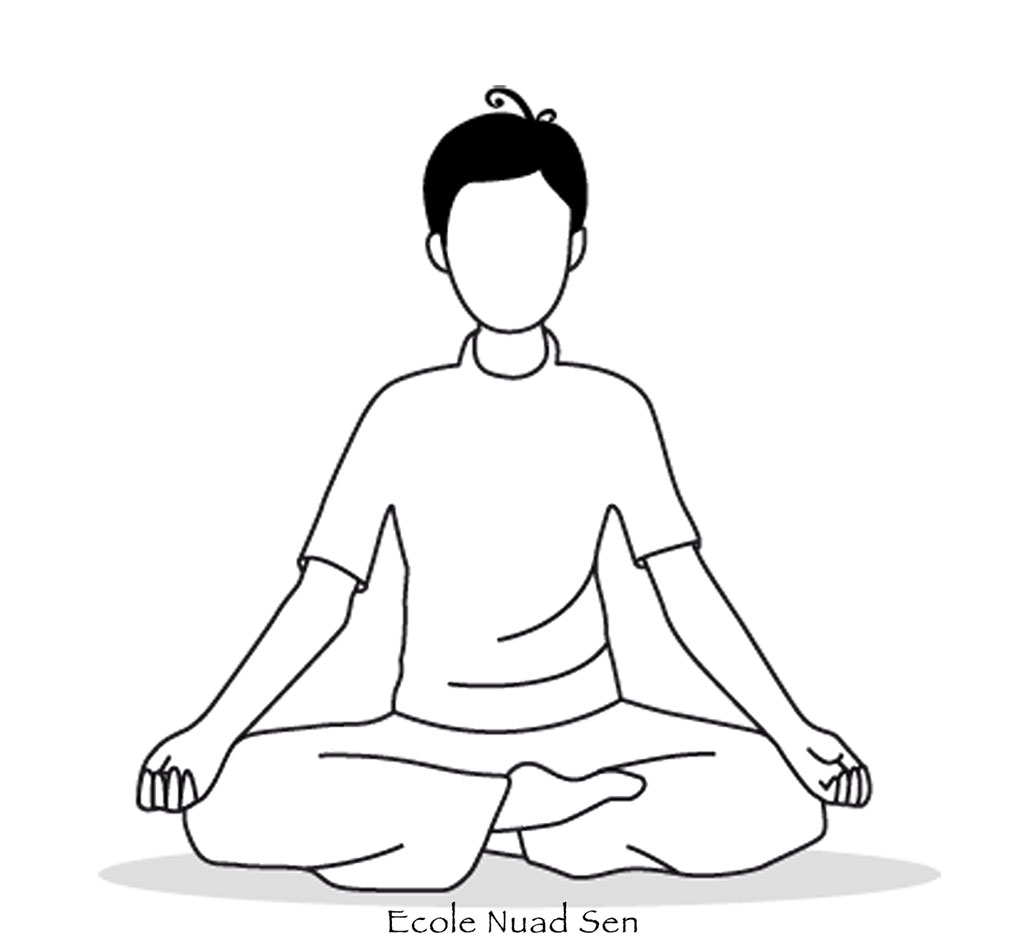 Hatha Yoga
Sessions include a warm-up with joint unlocking, followed by energy strengthening through more intense physical postures and internal yogic techniques. Breathing work is then emphasized, concluding with a silent seated meditation. The techniques used come from the various stages of traditional Hatha Yoga, such as Asana (physical postures), Pranayama (breath control), Pratyahara (sensory withdrawal), Dharanna (concentration), and Dhyana (meditation).
Self-massage
Learn to better perceive your body and release its tensions.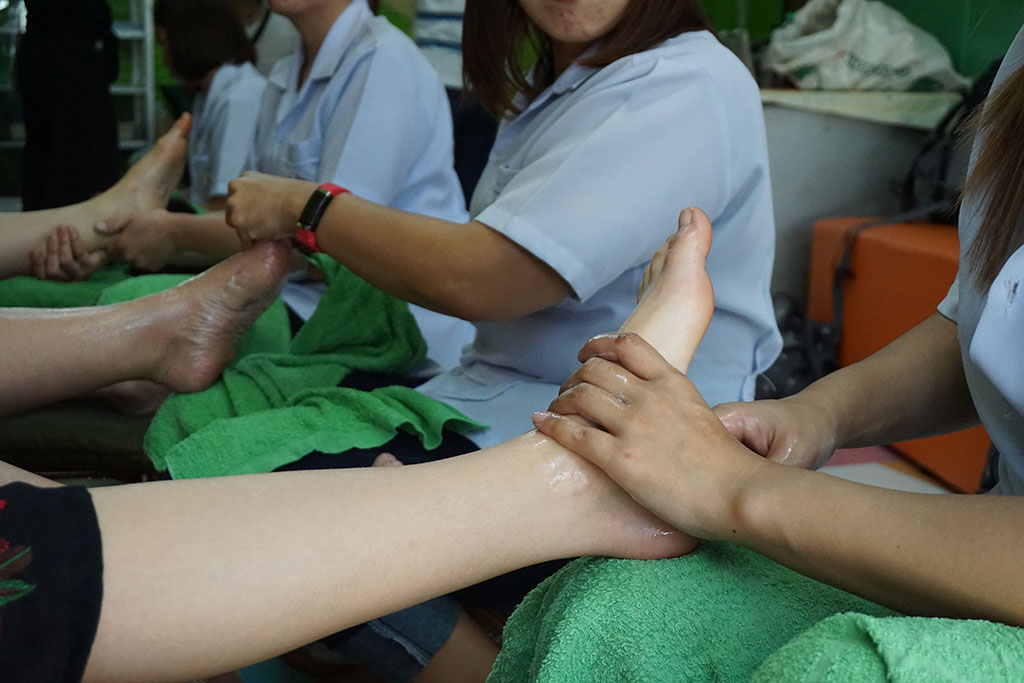 Massage Services
Traditional Thai Nuad Boran massage sessions provided by professional Thai practitioners during breaks. Each participant can enjoy up to 4 sessions throughout the retreat.
Special Excursions
Meditation in nature, temple visits, cave and waterfall exploration.
Morning
6 am – Meditation
7 am – Yoga
9 am – Break, tea / herbal tea
9:30 am – Meditation and meditative walk
11 am – Meal / Brunch
Afternoon
12 pm – Rest / Personal practice / Massage services / Meditative outings to temples and nature
3:30 pm – Yoga and self-massage
5:30 pm – Meal
Evening
8:30 pm – Meditation
9:30 pm – Rest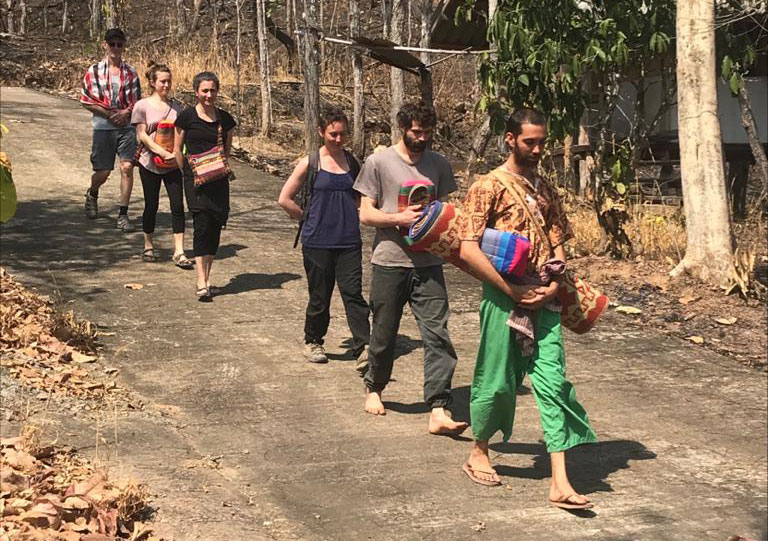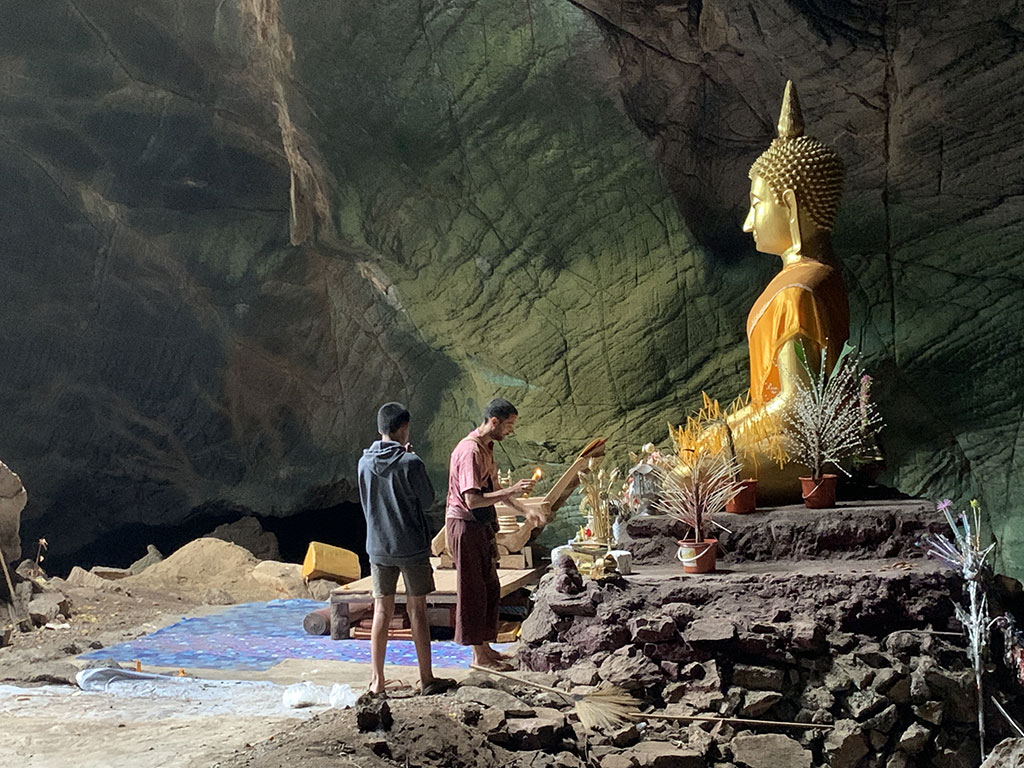 Discover the Ultimate Escape
10 nights in the Thai countryside at Nuad Sen Thailand School. Immerse yourself in a serene environment surrounded by fields and forests at
Nuad Sen School, where you will find Thai-style camp accommodation with cold-water or solar showers. Rest and rejuvenate in our charming bamboo/wooden huts, dormitories or tents.
Savor traditional local cuisine and simple, balanced meals throughout your stay.
A variety of mainly vegetarian dishes.
An abundance of fruit.
Fresh juices.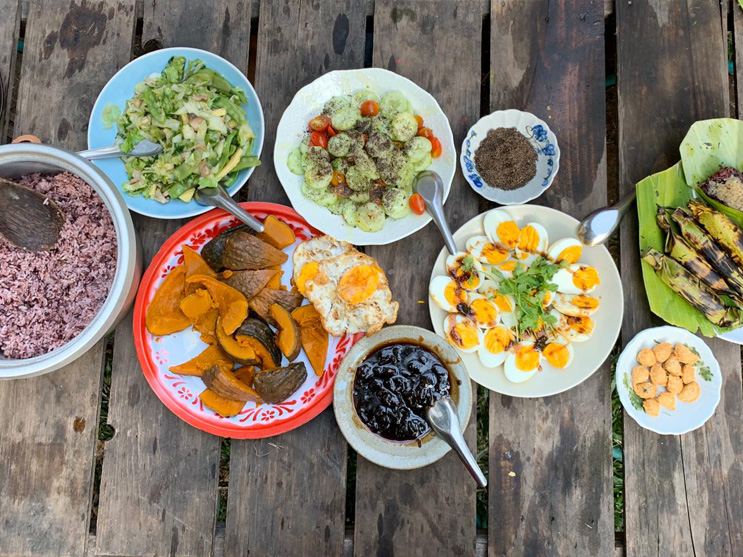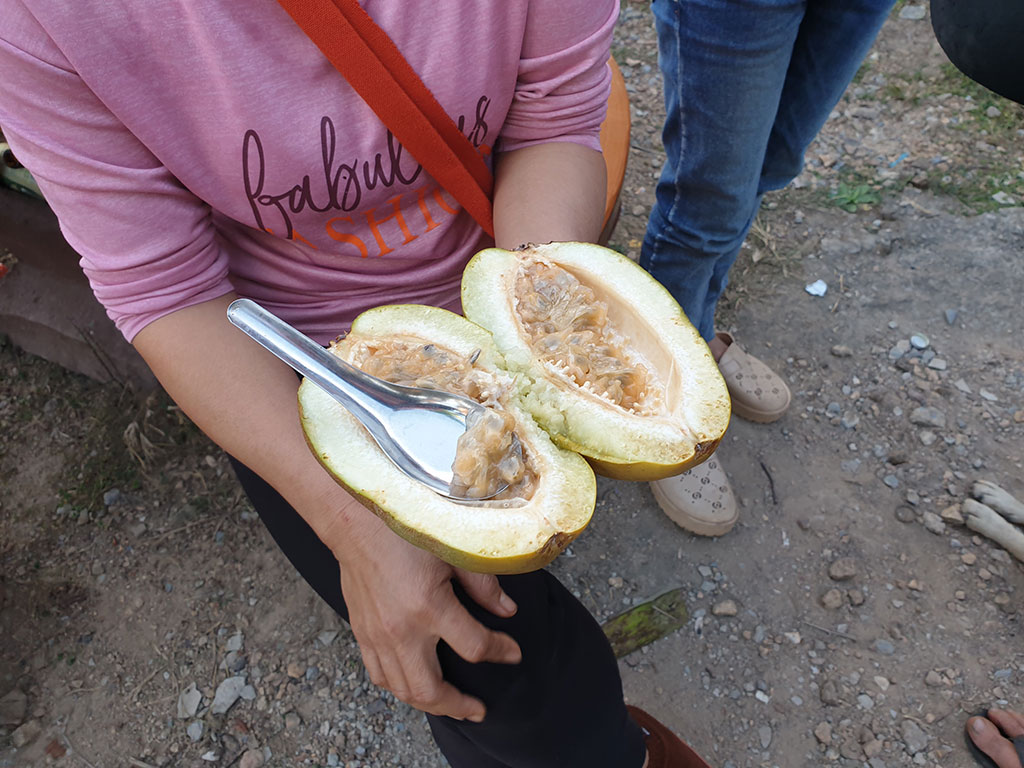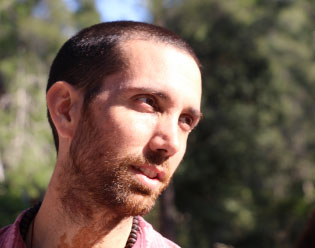 Kru Bountham, Roman Léonardi
Founder of Nuad Sen School – Roman leads Nuad Sen School, a center of excellence specializing in traditional Thai massage Nuad Boran. A certified yoga instructor from the Hatha Yoga Academy of Marseille and a student of Guillaume Chevrier from Kailash Nath School, Roman has been regularly attending meditation retreats in various Buddhist traditions since 2004.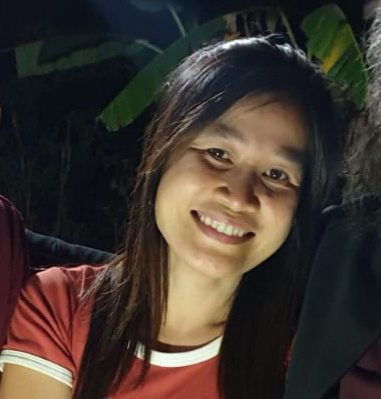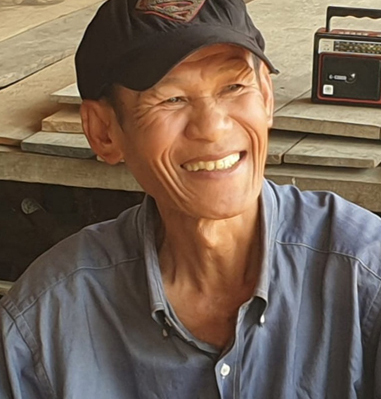 Poo Saïo
Site Manager and Supervisor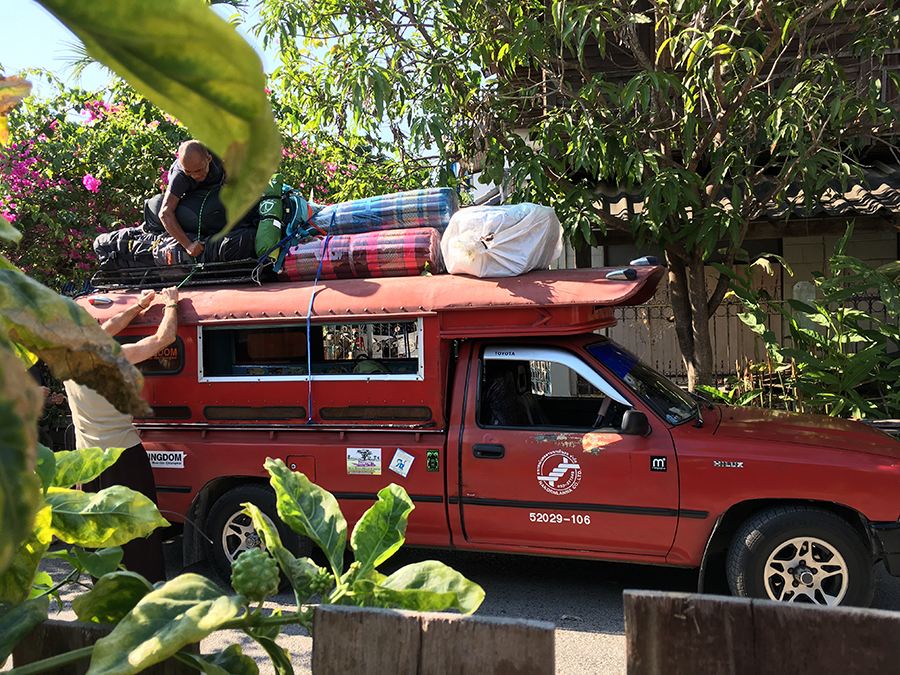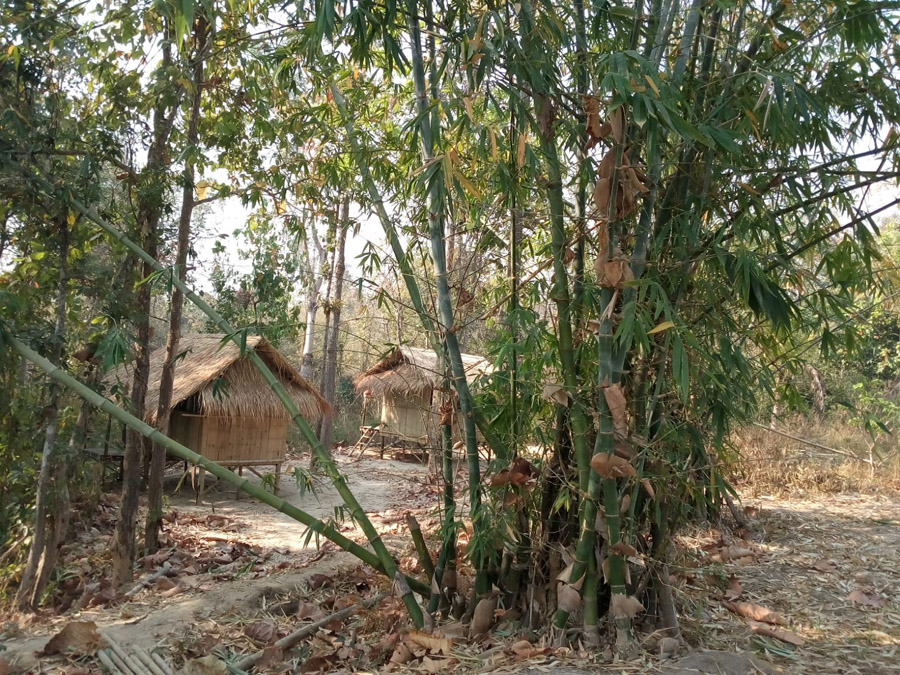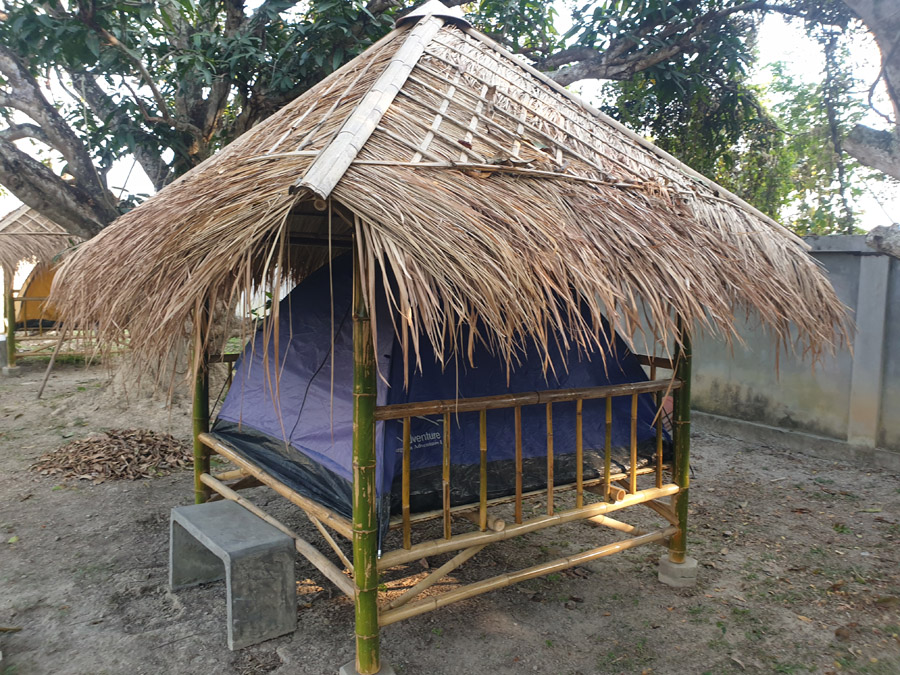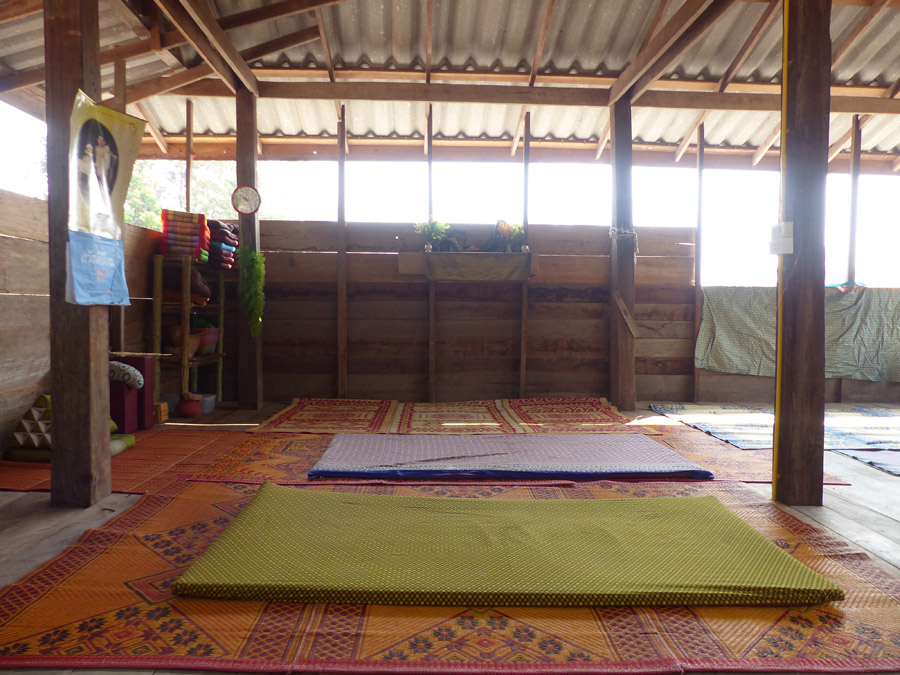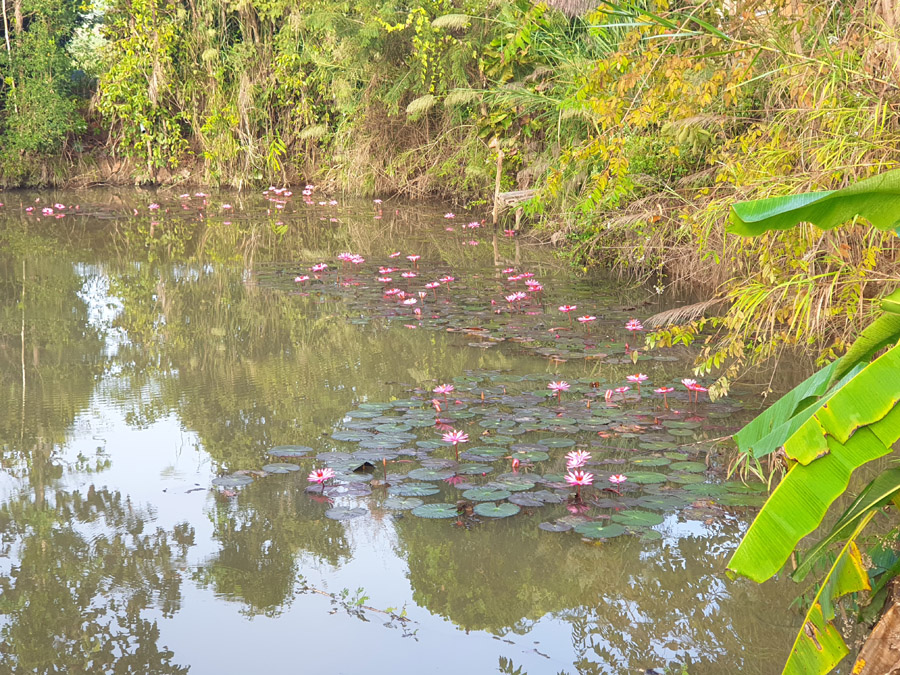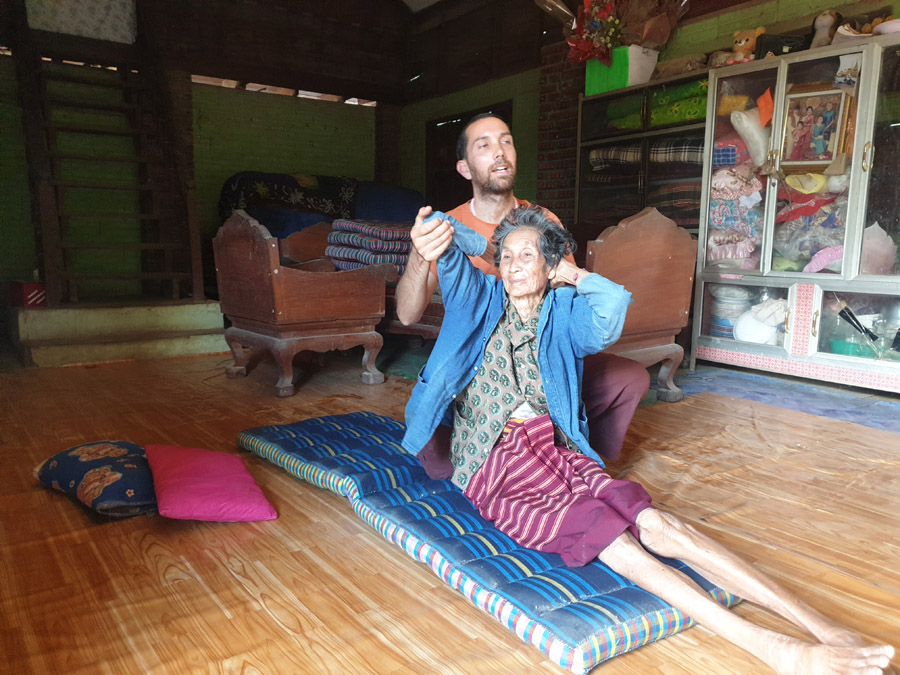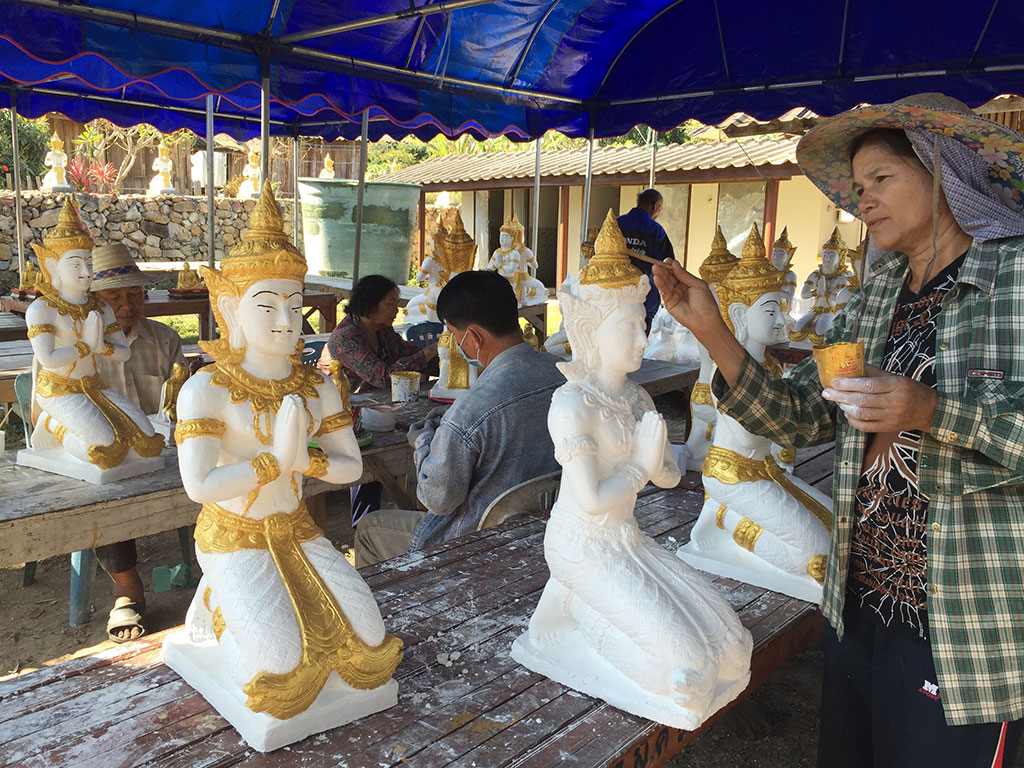 Transport and Meeting Point
Meet at Patty Premier Hotel in Lamphun on Thursday, November 28 at 9 am. Departure is scheduled for 9:30 am. It is recommended to arrive in Lamphun the day before and spend the night in local accommodation, budget between €15 and €30 for the night.
Investment
The retreat will take place from Thursday, December 28 to Sunday, January 7, with an all-inclusive rate:
10 nights accommodation on a full board basis
30 meals (breakfast, lunch, and dinner)
40 hours of Hatha Yoga practice
33 hours of meditation and meditative walking
3 outings to discover Thai culture in unusual places
Round trip transportation from the city of Lamphun, located 1 hour from Chiang Mai
All-inclusive price: €660
10% discount for bookings before July 15
Limited to 18 people – book now
How to get to Lamphun from Chiang Mai?
Lamphun is located about 20 km from Chiang Mai. From Warorrot market, take a blue « 2 benches » (transport vehicle with two benches at the back) towards Lamphun (allow about an hour of travel). Get off at Chakkam school stop, and the hotel is located a 5-minute walk behind the school.